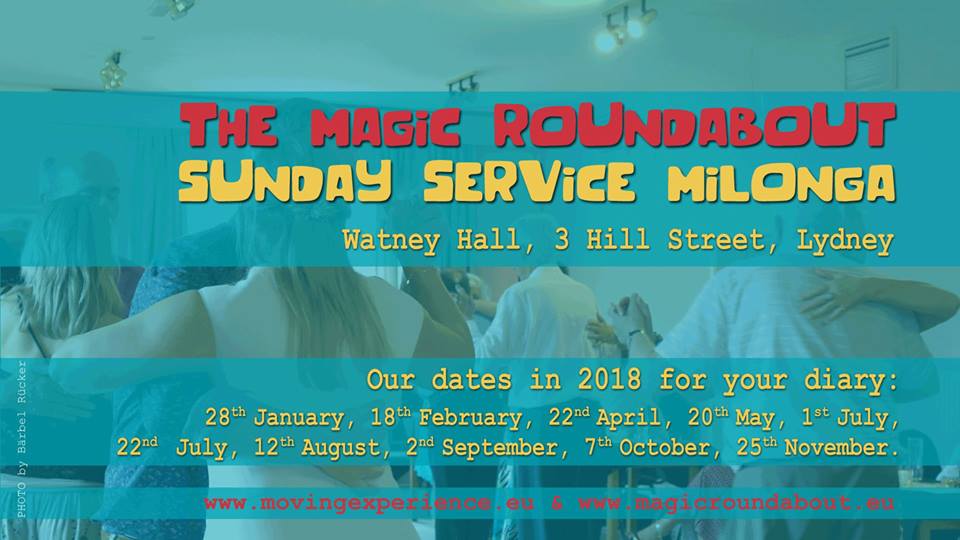 We look forward to welcoming you to our monthly milonga in Lydney.
The DJ this month is Paul Strudwick, providing the best selection of danceable traditional tango.
1.30pm to 2.00pm – FREE practica.
2.00pm to 6.00pm – Milonga, entry £10
Free Cream Tea!
Free parking!
Reclaim your Severn Bridge toll, just share a car and bring the receipt.
Join and share the facebook event here.