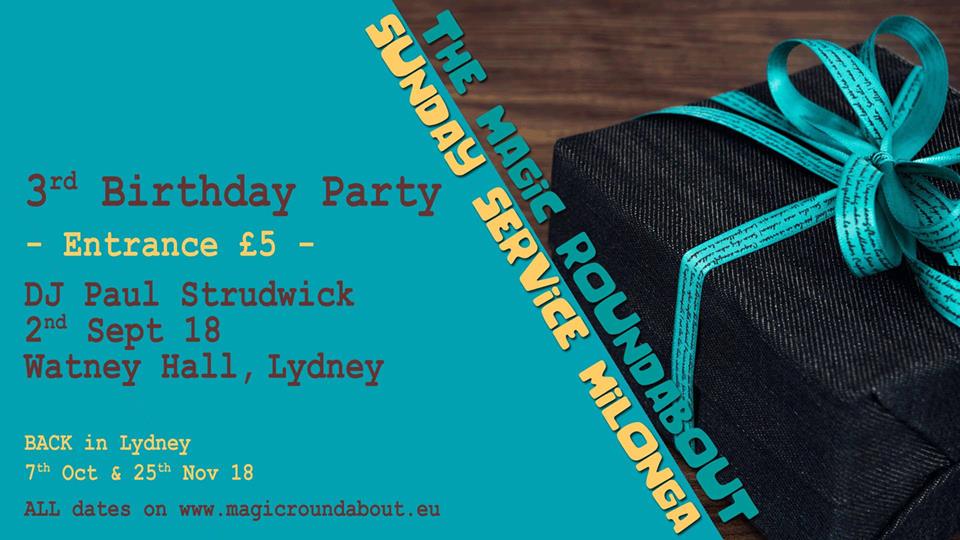 The Sunday Service began three years ago at Watney Hall in Lydney, so whether you've never been before or been to every one, you are all welcome to join us this Sunday 2nd September 2018 to help celebrate tango in the Forest of Dean.
I'll be playing the best traditional tango music and there is a free cream tea included.
The special party price is just £5.
1.30pm to 2pm – FREE Practica
2pm to 6pm – Milonga £5
FREE car park
FREE cream tea
Click on the picture to join or share the Facebook event.
For this event the Severn Bridge toll refund offer will not apply.