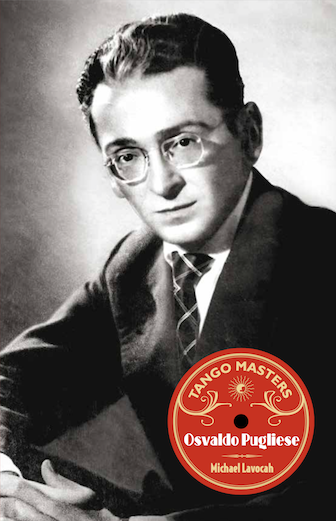 Our first Kington Langley event of 2018 promises to be very special!
On 4th March 2018 the Magic Roundabout Milongas have the great pleasure of hosting Michael Lavocah who will give a talk about the orchestra of Osvaldo Pugliese. As I'm sure you know, Michael has written a book about Pugliese which you can read about here. If you have not witnessed Michael in action then you're in for a treat, his talks are highly engaging and informative, full of well researched information and enthusiastically presented.
It's also the first date of a new format for Sunday events this year at Kington Langley. There will be one six hour milonga and your DJs will be Bärbel Rücker and Michael Lavocah, two internationally renowned DJs playing the best traditional tango music. And of course there will be free parking, free tea and coffee, an excellent sound system and sprung wooden dancefloor.
Timetable and prices
2pm to 3.30pm – 90 minute talk with Michael Lavocah on Osvaldo Pugliese – £10
3.30pm to 9.30pm – Milonga with DJs Bärbel Rücker and Michael Lavocah – £15
Please book in advance for the talk by emailing us here.
For entrance to the milonga please pay on the door.
Join and share the facebook event!
Kington Langley Village Hall, Church Road, Kington Langley, Chippenham. SN15 5NJ