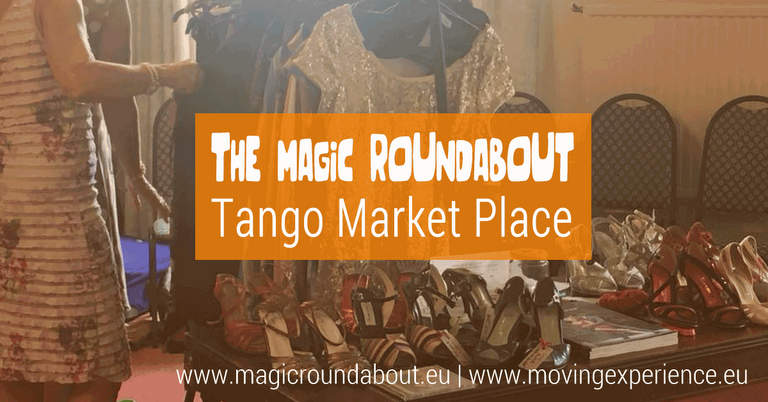 Since Bärbel started Litter Picking in The Forest of Dean (see her blog post Litter Picking Is Cool) we have been thinking about opportunities to reuse and recycle. One obvious opportunity was to start The Magic Roundabout Tango Marketplace for Tango Shoes, Clothes, Books and more.
It's time to de-clutter your tango wardrobe. Bring pre-loved, good quality tango shoes and tango clothes to sell or exchange to The Magic Roundabout Milongas in Lydney and Kington Langley.
Your next chances to sell or exchange your unwanted items at the Magic Roundabout Tango Marketplace are:
How To Join The Secondhand Market?
In order to join, please :-
1. Join the FB event
2. Upload to the FB event at least one picture of the item you want to sell along with a short description and a price.*
3. Share the album.*
4. Come to the milonga, enjoy the music, dance and de-clutter your wardrobe at the same time.
Make money while you dance!
* In case you decide NOT to upload a picture or share the event you still can join The Magic Roundabout Tango Marketplace for a small FEE of 5 GBP. Send an email to info@movingexperience.eu.