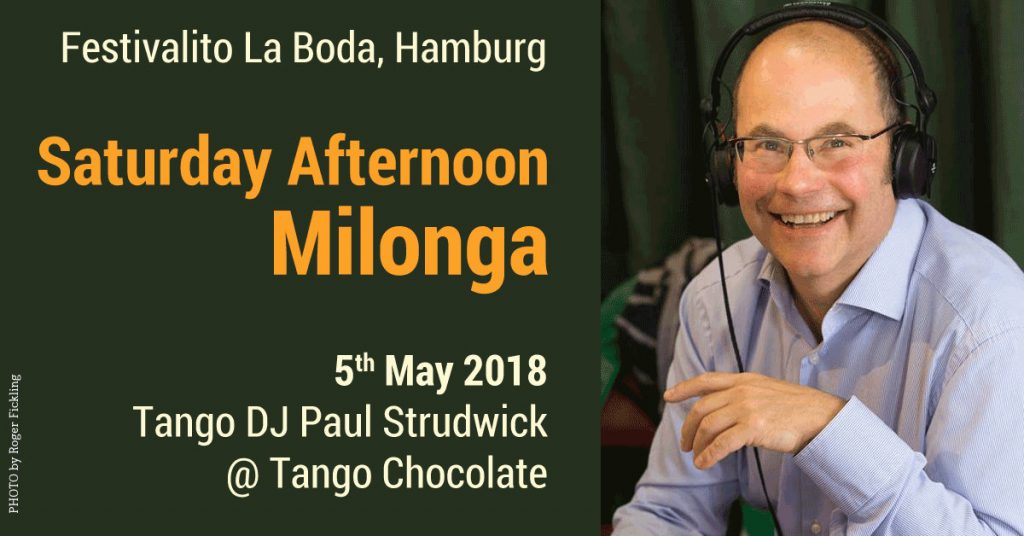 On Saturday afternoon I will have the pleasure of DJing at Tango Chocolate in Hamburg as part of the festivalito La Boda to celebrate the wedding of Heidrun Fammler and Reinis Priednieks.
You can expect well crafted tandas of gorgeous golden age tango with some special transfers from my own collection of shellacs.
My set is from 3pm to 7pm on the 5th May 2018 at Tango Chocolate, Kirchenallee 25, 20099 Hamburg. Entrance is 5€.
The full programme for the weekend is here.
The night before, my partner DJ Bärbel Rücker will be playing at La Yumba from 2100 to 0230. The address is Kastanienallee 9, 20359 Hamburg. We are both looking forward to returning to Hamburg, meeting old friends and making new ones!
You can find information on all my upcoming DJ sets here and information about where Bärbel is playing here.