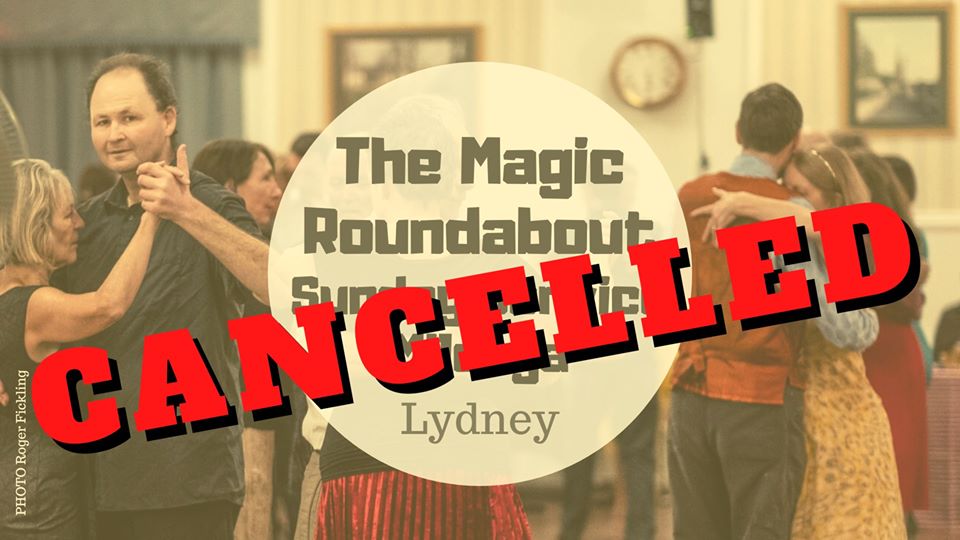 Last week I took the decision to cancel the March 22nd milonga in Lydney.
There is simply not enough known about the COVID-19 virus and how the pandemic will develop for it to be worth running milongas and infecting people.
If you have some ideas about things we could do during this break or you simply want to stay in touch you can email tango@magicroundabout.eu. Look after yourselves and stay well. Bärbel and I look forward to playing for you again as soon as we can.
The Magic Roundabout Milongas
are tango dance events for people who like traditional tango music.
If you enjoy dancing to music from the Golden Age of Tango in a friendly, relaxed atmosphere, then you will like The Magic Roundabout Milongas.
We believe that the details make a difference to your dance experience.  We have sprung wooden dancefloors, excellent sound, cabeceo friendly lighting, experienced DJs, free tea and coffee and free parking.
The Magic Roundabout has two regular milongas:
In Kington Langley, quarterly, at Kington Langley Village Hall, near Chippenham

In Lydney, monthly, at The Masonic Centre in the Forest of Dean.
Paul Strudwick and Bärbel Rücker share the organising and DJ duties. Occasionally there are also guest DJs.
Bärbel also teaches tango and Feldenkrais and you will find details of her courses and workshops on her website www.movingexperience.eu
Subscribe to the Magic Roundabout email newsletter to stay up to date with our forthcoming events.
Magic Roundabout Newsletter

Why not sign up for the Magic Roundabout newsletter and get our latest news delivered straight to your inbox?
The newsletter comes out approximately once a month and it's great for keeping across our events, particularly as Facebook restricts the number of people we can invite to them.
Just click on this link to sign up.
You can also browse the archive here.
Next Kington Langley Event 25th May 2020
Please check for updates on whether this event will run.

The Spring Special Milonga Bank Holiday Monday

DJs Paul Strudwick and Bärbel Rücker.
Free soup and Jacket Potatoes.
Next Lydney event

22nd March 2020
CANCELLED

The Sunday Service: 2pm to 6pm.
DJs Paul Strudwick and  Bärbel Rücker
Entry £10
Free Cream Tea.
The 2020 Magic Roundabout Milongas in Lydney will take place at the Masonic Centre, Highfield Road, Lydney GL15 4LJ, almost opposite RMA Car Sales.