The Magic Roundabout Milongas
are tango dance events for people who like traditional tango music.
If you enjoy dancing to music from the Golden Age of Tango in a friendly, relaxed atmosphere, then you will like The Magic Roundabout Milongas.
We believe that the details make a difference to your dance experience.  We have sprung wooden dancefloors, excellent sound, cabeceo friendly lighting, experienced DJs, free tea and coffee and free parking.
The Magic Roundabout has two regular milongas:
Paul Strudwick and Bärbel Rücker share the organising and DJ duties. Occasionally there are also guest DJs.
Subscribe to the Magic Roundabout email newsletter to stay up to date with our forthcoming events.
La Boda Hamburg

On the weekend of the 4th to 6th of May Bärbel and I will be at La Boda festivalito in Hamburg as part of the celebration of the wedding of Heidrun Fammler and Reinis Priednieks.
There are a total of 5 milongas with DJs Bärbel Rücker, Paul Strudwick, Evaldas Drasutis, Marcelo Soria, and Carlos Goiach. There are workshops with Diane del Valle and Juan Camerlingo, and a performance by Silencio Orquesta.
These events are open to the public and you can register here.
Next Kington Langley Event 28th May

On the Spring Bank Holiday we will run one 6 hour milonga with DJs Bärbel Rücker and Paul Strudwick. 3.30pm to 9.30pm. Price £15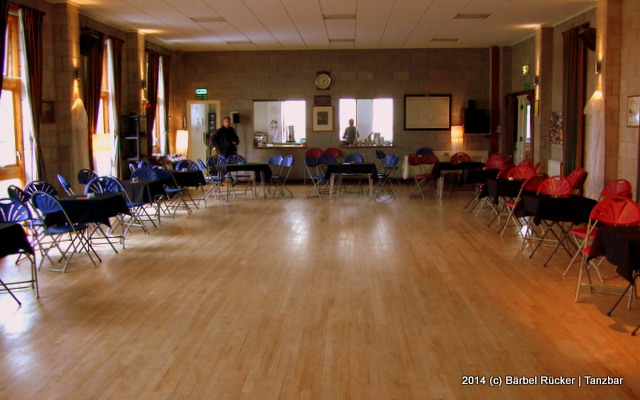 Kington Langley Village Hall
Next Lydney event 22nd April

DJs Paul Strudwick and Bärbel Rücker.
Free Cream Tea. Reclaim your Severn Bridge toll, share a car and bring the receipt.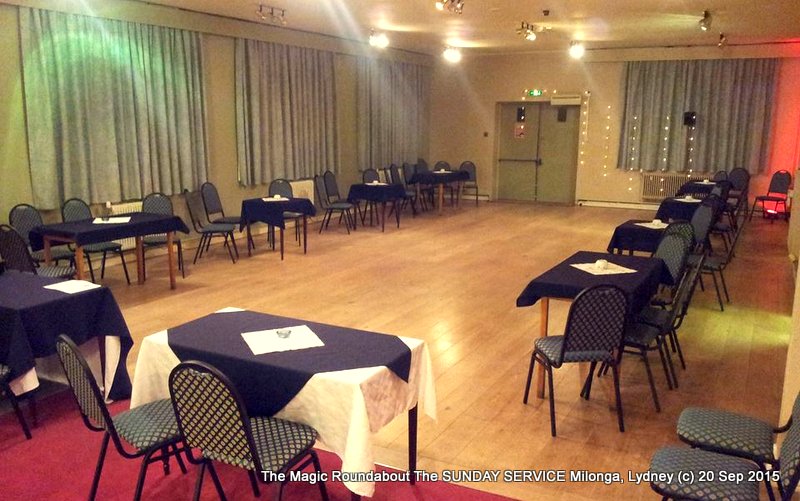 Watney Hall in Lydney