The Magic Roundabout Milongas
are tango dance events for people who like traditional tango music.
If you enjoy dancing to music from the Golden Age of Tango in a friendly, relaxed atmosphere, then you will like The Magic Roundabout Milongas.
We believe that the details make a difference to your dance experience.  We have sprung wooden dancefloors, excellent sound, cabeceo friendly lighting, experienced DJs, free tea and coffee and free parking.
The Magic Roundabout has two regular milongas:
Paul Strudwick and Bärbel Rücker share the organising and DJ duties. Occasionally there are also guest DJs.
Subscribe to the Magic Roundabout email newsletter to stay up to date with our forthcoming events.
Spring Special with Michael Lavocah
On Sunday 4th March Michael Lavocah will be joining us at Kington Langley to present a 90 minute talk on the orchestra of Osvaldo Pugliese. This will be a fantastic chance to learn more about this exceptional orchestra leader. You will find more information in the blog post here.
Please book in advance by emailing us.
Join and share the facebook event and help us make this a day to remember!
Next Kington Langley Event 4th March
Michael Lavocah will give a talk about the orchestra of Osvaldo Pugliese.
Next Lydney event 18th Feb
DJ Paul Strudwick. Free Cream Tea. Reclaim your Severn Bridge toll, share a car and bring the receipt.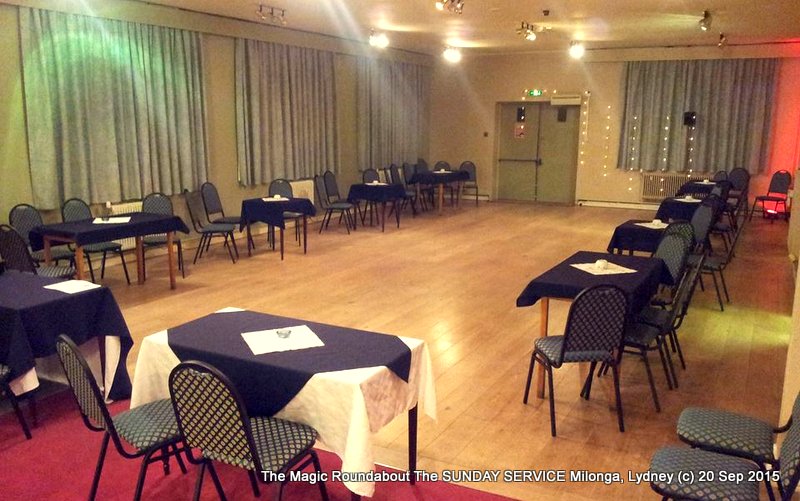 Watney Hall in Lydney