The Magic Roundabout Milongas are events for people who like traditional tango music.
If you enjoy dancing to music from the golden age of tango in a friendly, relaxed atmosphere, then you will like The Magic Roundabout Milongas. Our events have wooden dancefloors, plenty of seating, great sound systems, and free parking.
You may also enjoy our world class workshops.
The Magic Roundabout has two regular milongas:
Paul Strudwick and Bärbel Rücker organise and share the DJ duties.
Subscribe to the Magic Roundabout email newsletter to stay up to date with our upcoming events.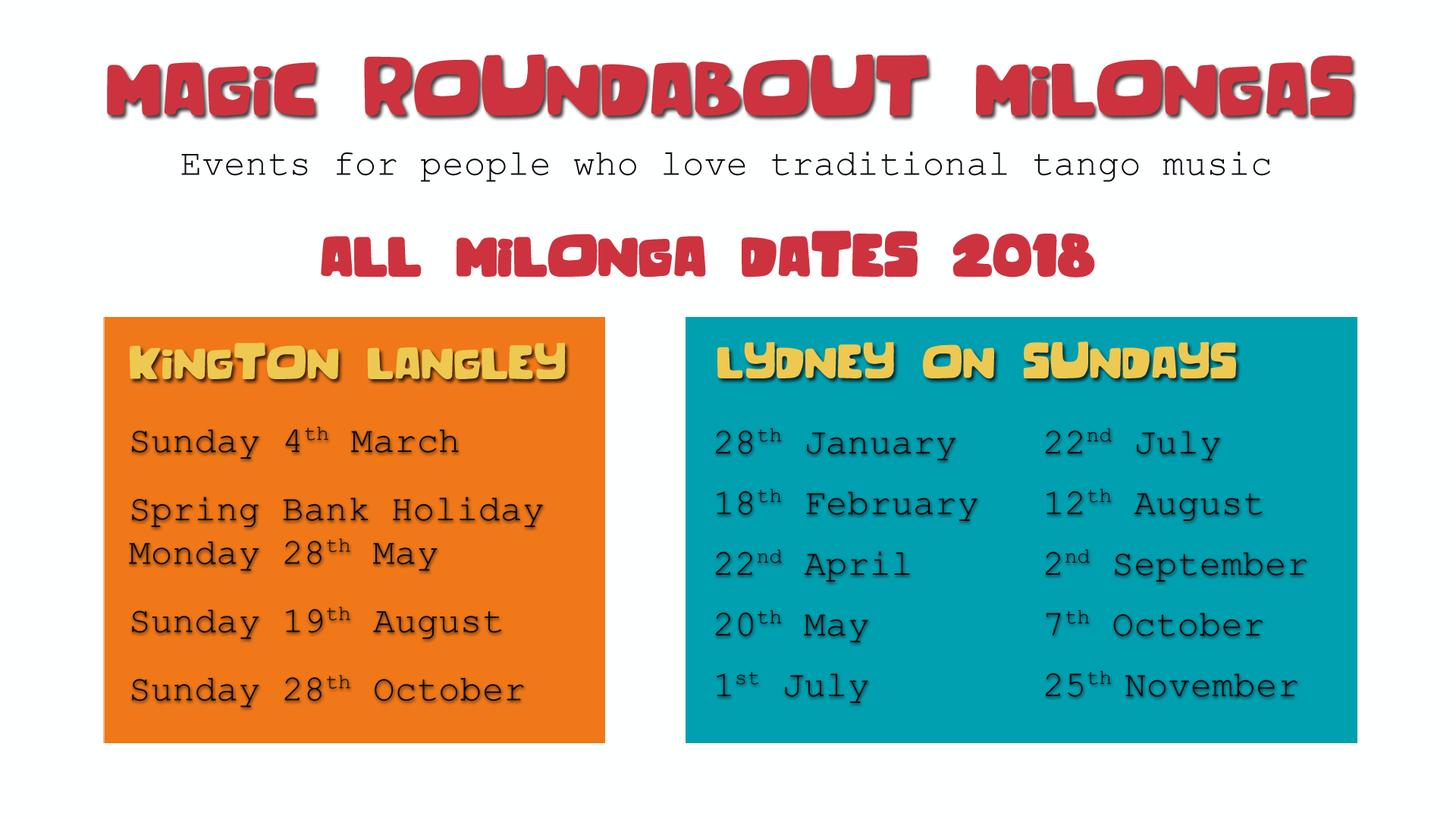 Kington Langley Village Hall
Watney Hall, 3 Hill Street, Lydney